LG C362RLBN 310L-10.95 qft Double Door Fridge – Shiny Silver
UGX3,333,700.00 (VAT Inclusive) (-16%)
Double Door Fridge 310 Ltrs
LINEAR Cooling?
Even & Fast Cooling
Door Cooling+?
Inverter Linear Compressor
Inverter Linear Compressor
Moist Balance Crisper
Multi Air Flow
Compare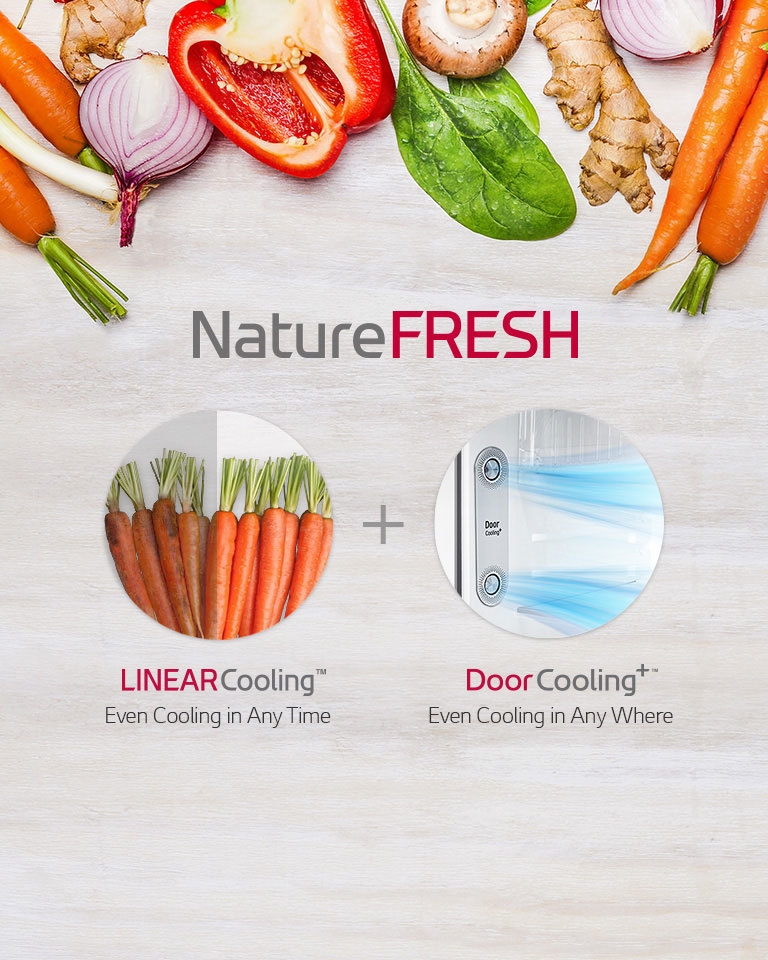 "How to keep our foods fresher and longer?"
"The solution is precise temperature control."
Even Cooling in Any Time
Steady, even temperature in every time is core indicator to freshness. LINEAR Cooling? makes temperature fluctuation within ?0.5?.
 Watch the Full Movie*Compared to the refrigerator with LG conventional Smart Inverter Compressor. Based on UL test comparing temperature fluctuation in time between LGE model B606S and B607S, according to LG internal test method.

Even & Fast Cooling in Any Where
LG DoorCooling+? makes inside temperature more even and cool 35 quicker than conventional cooling system. It significantly reduces the temperature gap between the inner part and the door side of the compartment.*Based on UL test comparing door basket cooling time from 32?C to 5?C between LGE Non-doorcooling and doorcooling model of B607S, according to LG internal test method.

Multi Air Flow
Fast & Even Cooling
Cooling air is supplied in every corner of refrigerator with multiple cooling air vent.

Inverter Linear Compressor
Efficient Energy Saving
Thanks to LG's Inverter Linear Compressor, ensuring market leading efficiency by using less components than conventional compressors. Hence, Inverter Linear Compressor has less friction points, making less noise.
Vendor Information
4.00 rating from 1 review

Rated 4.00 out of 5 based on

1

customer rating

00
UGX

88,320.00 (VAT Inclusive)

UGX

461,500.00 (VAT Inclusive)

UGX

89,000.00 (VAT Inclusive)

UGX

146,800.00 (VAT Inclusive)

UGX

34,178.00 (VAT Inclusive)